Restaurant eGift Cards for Snack Rewards
Treat your staff, family or friends to a delicious meal with your Snack Reward Points!
Snack Rewards points may be redeemed for restaurant eGift cards from the the Darden family of **participating restaurants! With over 1,500 restaurants in all 50 states, the Darden family of restaurants features some of the most recognizable and successful brands in full service dining including Olive Garden®, LongHorn Steakhouse®, Bahama Breeze®, Seasons 52®, Yard House® and Red Lobster® among others.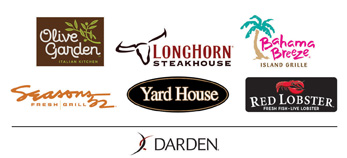 eGift Card Redemption Rates
For each $1.00 in Snack Rewards redeemed you will receive $0.50 in restaurant card value. For example, if you would like to receive eGift cards valued at $250, you would require $500 in valid Snack Rewards points. We would deduct this amount from your Snack Rewards balance at the time we redeem your eGift card(s).
eGift Card Denominations
Darden Restaurant eGift cards may be redeemed starting at $25 and up to $250. You may redeem for more than a single eGift card. For example, let's say you wish to redeem your Snack Reward points for 3 eGift cards of $250 ($750 total), you would receive 3 eGift cards from us via email.
Click here
to
request your eGift card(s)
now!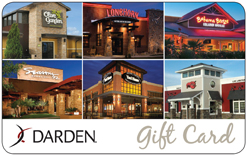 If you have questions please
click here
to contact us!
** Offer Valid for Darden U.S. Restaurants Only
Did you find this article helpful?